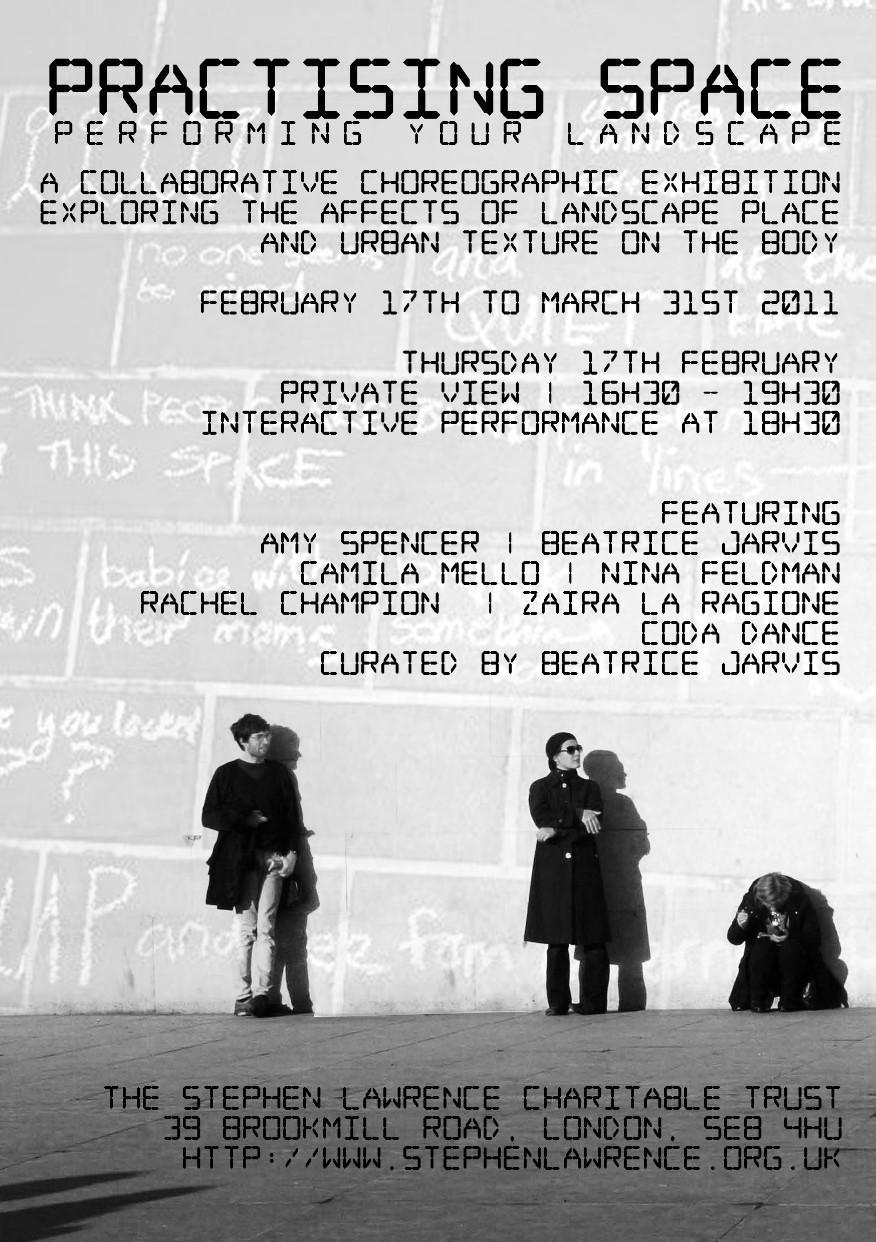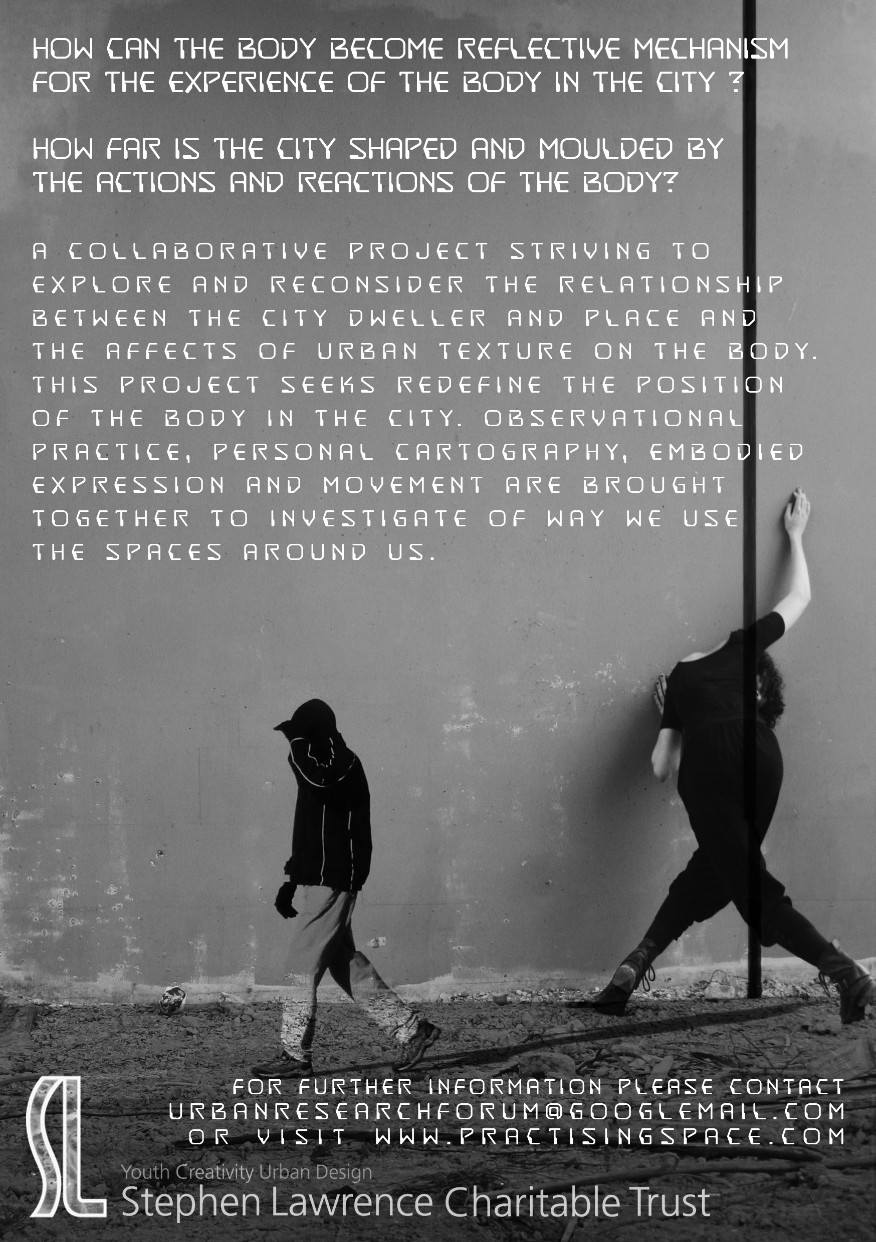 Practising Space | Performing your Landscape
A Collaborative Practice Based Exhibition
Curated by Beatrice Jarvis
Supported by the Steven Lawrence Trust
February 17th to March 31st
Workshop and private view
6.30 pm Thursday 17th February
Artists;
Amy Spencer | Beatrice Jarvis | Camilla Mello | Nina Feldman | Rachel Champion | Zaira La Ragione
This collaborative project explores the affects of landscape, place and urban texture on the body. This project strives to reconsider and revalue the relationship between the city dweller and landscape. Through the application of observational practices this project seeks redefine and generate personal cartographies of urban space through embodied expression and movement.
Exploring the position of the body in the city; this research analyses how far the city is essentially shaped and moulded by the reactions and formations of the city. The moving body in urban space becomes a fragment for the potential reinvestigation of the use of space; subjective and figurative; terms of the experience of the city; how can the body become reflective mechanism for the experience of the body in urban space.
This exhibition forms a mobile project documentation which all those who attend are welcome to get involved in!
The private view will have a performance / workshop which commences at 6 30 pm
For Further information about the Steven Lawerence Charitable Trust
Please Visit